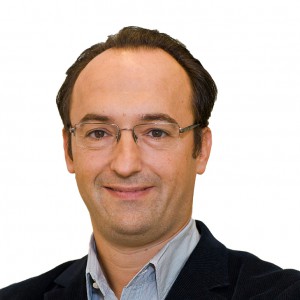 Prof. Valderrabano has performed his medical studies in Zurich, Switzerland. He received his MD degree for the experimental work "Structural Adaptations of the Pars Convoluta of the Distal Tubulus of the Mouse Nephron under Thiazide Treatment" at the Institute of Anatomy in Zurich. He then completed his residency in Orthopaedics & Traumatology with achievement of the "Swiss Medical Degree for Orthopaedics and Traumatology". Subsequently, he performed his curriculum in Sports Medicine with achievement of the "Swiss Federal Sports Medicine Medical Degree". 2005 Prof. Valderrabano obtained his Ph.D. (Dr. phil.) in Biomechanics at the Human Performance Laboratory at the University of Calgary in Canada.  2009 he was elected as Chairman and Director of the Orthopaedic Department at the University Hospital of Basel, Basel, Switzerland
Research Interests
Orthopaedic-Clinical Research
Biomechanical Research
Osteoarthritis Research
Orthobiologics/Tissue Engineering
Awards
Orthopedic Research Fellowship SGO Award 2001
Research Fellowship Award of the Swiss National Society of Orthopaedic and Trauma Surgery (SGO): Biomechanical Institute, Human Performance Laboratory, University of Calgary, Canada ; January-September 2001 Director: Prof. Dr. Benno M. Nigg
Sport Orthopaedic Award "Michael Jäger" 2001 "Rehabilitation of the Posterior Tibial Muscle after Late Reconstruction of its Ruptured Tendon" Research Award of the Orthopedic-Trauma-Sports Medicine Society GOTS; Munich, Germany; 30
Fellowship GOTS Award 2002
Asian Fellowship of the Orthopedic-Trauma-Sports Medicine Society GOTS to Japan and Korea, Duration 4 weeks, 2002
 European Foot & Ankle Society EFAS Award 2002
23.03.2002; "Recovery of the Posterior Tibial Muscle after Late  Reconstruction"
Award of the 4th  European Foot and Ankle Society (EFAS) Congress, Sevilla, Spain; 21-23 March, 2002
 Research SGO Award "Venel" 2002
21.06.2002; "Kinematic Changes after Fusion and Total Replacement of the Ankle"
Research Award 2002 of the Swiss National Society of Orthopaedic and Traumatological Surgery (SGO); Lausanne, Switzerland Prof. Dr. Dr. Victor Valderrabano
7 Orthopedic Research Fellowship SGO Award 2004/2005
Receipt of the Research Fellowship of the Swiss Orthopedic Surgery Society: Biomechanical Institute, Human Performance Laboratory, University of Calgary, Canada; 2004 Director: Prof. Dr. Benno M. Nigg
Harold Vasey-Award 2004: Best National Candidate at Swiss National Board Exam for Orthopaedic Surgery 2004
02.10.2004; Achievement of highest grade and nomination as "Best National
Candidate" at the written part of the Swiss National Board Exam for Orthopaedic Surgery; Swiss National Society of Orthopaedic and Traumatological Surgery (SGO)
Honorary Membership of the Spanish Foot and Ankle Society AEMCP 2004
25.06.2004; Invited Guest Speaker and Receipt of the Honorary Membership of the Spanish Foot and Ankle Society AEMCP, Cadiz, Spain
Research Grand of the Swiss Federal Council of Sports 2004-2006
Receipt of a Sports Orthopaedic Research Grand of the Swiss Federal Council of Sports 2004-2006; Bundesamt für Sport, 2532 Magglingen, Switzerland; Topic: Chronic Ankle Instability
SNF Research Career Award 2005
Research Career Award of the Swiss National Science Foundation (SNF) 2005 as Prospective Researcher
Young Investigator Award EFSMA 2005
Young Investigator Award of the European Federation of Sports Medicine Associations. Authors: Leumann A, Valderrabano V, Marti B, Hintermann B. "Chronic Ankle Instability in the Swiss Orientieering National Team". Lemnesos, Cyprus, 13.-15. October 2005
DAF Research Award "Imhaeuser" 2006
Imhaeuser Research Award 2006 of the German Foot and Ankle Society (DAF), Heidelberg, Germany, 17.03.2006
AOFAS Basic Science Award "J. Leonard Goldner" 2006
J. Leonard Goldner Award 2006 of the American Orthopaedic Foot and Ankle Society AOFAS; "Total Ankle Replacement in Ankle Osteoarthritis: An Analysis of Muscle Rehabilitation", La Jolla/San Diego, USA, 14.07.2006
AOFAS Basic Science Award "J. Leonard Goldner" 2006
J. Leonard Goldner Award 2006 of the American Orthopaedic Foot and Ankle Society AOFAS; "Total Ankle Replacement in Ankle Osteoarthritis: An Analysis of Muscle Rehabilitation" 14.07.2006, La Jolla/San Diego, USA.
Best Paper Award of the European Society for Sportstraumatology, Knee Surgery and Arthroscopy (ESSKA) 2006 Award of the European Society for Sportstraumatology, Knee Surgery and Arthroscopy (ESSKA) for the best Paper in Ligaments and Biomechanics with the work "Osseous criteria for ankle instability" in Innsbruck, Austria, 2006
Research Grand of the Swiss Federal Council of Sports 2007-2009
Receipt of a Sports Orthopaedic Research Grand of the Swiss Federal
Council of Sports 2007-2009; Bundesamt für Sport, 2532 Magglingen, Switzerland; Topic: Osteochondral Lesions of the Talus in Sports – Novel Diagnostics for Treatment Improvement Prof. Dr. Dr. Victor Valderrabano
SMIT Sendai Technology Award 2007
Sendai Technology Award 2007 of the Society for Medical Innovation and Technology (SMIT), Sendai, Japan, 22.11.2008 Authors: Martin Kretzschmar, Helmut Rasch, Martin Wiewiorski, Severine Dziergwa, Augustinus L. Jacob, Deniz Bilecen, Victor Valderrabano
SNF Research Grant 2008
SNF-Grant for Project: "Clinical and Biomechanical Adapatations in
Incomplete Asymmetric Ankle Osteoarthritis Before and After Realignment Surgery"
Societies Membership
American Academy Orthopaedic Surgeons (AAOS), American Orthopaedic Foot & Ankle Society (AOFAS), Swiss Orthopaedic Trauma Society (SGOT), European Orthopaedic Trauma Society (EFORT), German-Swiss-Austrian Orthopaedic Trauma Sports Medicine Society (GOTS), European Foot&Ankle Society (EFAS), Swiss Foot&Ankle Society (SFAS), AO Foundation
Selected publications
Histomorphometric, CT Arthrographic, and Biomechanical Mapping of the Human Ankle. Buettner O, Leumann A, Lehner R, Dell-Kuster S, Rosenthal R, Mueller-Gerbl M, Valderrabano V. Foot Ankle Int. 2013.
Reconstruction of Osteochondral Lesions of the Talus With Autologous Spongiosa Grafts and Autologous Matrix-Induced Chondrogenesis. Valderrabano V, Miska M, Leumann A, Wiewiorski M. Am J Sports Med. 2013
The midfoot load shows impaired function after ankle arthrodesis. Frigg A, Schäfer J, Dougall H, Rosenthal R, Valderrabano V. Clin Biomech (Bristol, Avon). 2012.
Solid bolt fixation of the medial column in charcot midfoot arthropathy. Wiewiorski M, Yasui T, Miska M, Frigg A, Valderrabano V. J Foot Ankle Surg. 2013
Physiological Achilles tendon length and its relation to tibia length. Rosso C, Schuetz P, Polzer C, Weisskopf L, Studler U, Valderrabano V. Clin J Sport Med. 2012
Investigating the primary stability of the transversal support tibial plateau concept to retain both cruciate ligaments during total knee arthroplasty. Nowakowski AM, Stangel M, Grupp TM, Valderrabano V. J Appl Biomater Funct Mater. 2012
Muscle activation of patients suffering from asymmetric ankle osteoarthritis during isometric contractions and level walking – a time-frequency analysis. Nüesch C, Huber C, Pagenstert G, von Tscharner V, Valderrabano V. J Electromyogr Kinesiol. 2012
Muscular atrophy of the lower leg in unilateral post traumatic osteoarthritis of the ankle joint. Wiewiorski M, Dopke K, Steiger C, Valderrabano V. Int Orthop. 2012
Measurement of knee joint gaps without bone resection: "physiologic" extension and flexion gaps in total knee arthroplasty are asymmetric and unequal and anterior and posterior cruciate ligament resections produce different gap changes. Nowakowski AM, Majewski M, Müller-Gerbl M, Valderrabano V. J Orthop Res. 2012
Valderrabano V, Perren Th, Ryf C, Rillmann P, Hintermann B. Snowboarder's Talus Fracture – Treatment Outcome of 20 Cases after 3.5 Years. Am J Sports Med. Jun;33(6):871-80, 2005.
Valderrabano V, Pagenstert GI, Horisberger M, Knupp M, Hintermann B. Sports and Recreation Activity of Ankle Arthritis Patients Before and After Total Ankle Replacement. Am J Sports Med. 34(6), p993-9, 2006
 Synovial fluid metabolomics in different forms of arthritis assessed by nuclear magnetic resonance spectroscopy. Hügle T, Kovacs H, Heijnen IA, Daikeler T, Baisch U, Hicks JM, Valderrabano V. Clin Exp Rheumatol. 2012